Indonesian 72KW electric steam boiler
Project address: Indonesia
Buy equipment: LDR
Application field: canteen steam box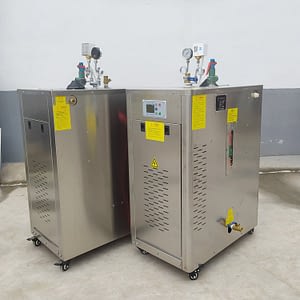 This boiler is a vertical stainless steel 72kw electric boiler. After many investigations, the customer finally chooses xinda boiler. Because of its compact size, fast delivery and other features by customers.
LDR series electric steam generator is a small vertical electric heating equipment. The steam speed is fast, about 3 to 5 minutes. Vertical structure, safe and reliable, no annual inspection. The whole thing just needs to be connected to a water source to generate steam.