6 TPH Biomass Fired Steam Boiler Shipped to Morocco
Biomass as the boiler fuel, as the low cost,high calorific value, at the same time, environment protection, so this type boiler sales very hot in China and abroad.
The biomass fuel has a lot of types , include rice husk, wood pellet, peanut shell, coconut shell,straw ect.
Biomass steam boiler has the DZH type boiler and DZL Type boiler, for 6 ton steam boiler,most of cusotmers will choose the DZL type boiler, it's fully automatic feeding and discharging, save manpower and running cost.
6 TPH biomass fired steam boiler shipped to Morocoo in last month, this boiler will be used in food factory. They mainly produce the suger products, it's a new big factory in the local. we sent professional engineers to guided them installation and running, they are very satisfied with China xinda boiler.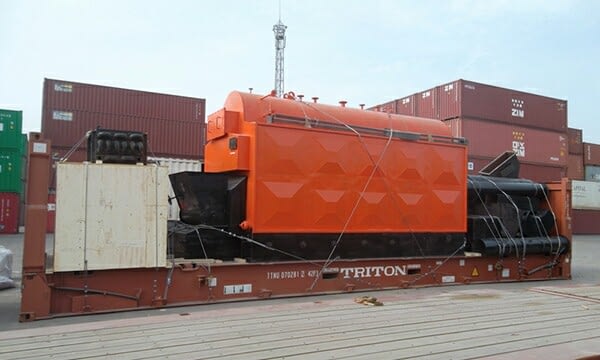 Xinxiang xinda boiler co., ltd. as a professional boiler manufacture in China, the products include coal boiler, biomass boiler, gas boiler, oil boiler, electric boiler. we also produce different capacity steam generators, if you are interested in us, pls don't hesitate to contact with us.