WNS series 1 ton natural gas steam boiler was sent to Eculador
WNS Series Steam boiler, the fuel can be diesl oil, natural gas, or lpg ect. different fuel need to choose different burners. xinda boiler produced steam boiler from 0.5 ton to 300 ton/hour, the pressure can be 7bar ,10bar, 13bar, 16bar,20bar ect.
This types steam boiler has a lot of advantages ,such as high efficiency , automatic control and environment protection ect,our steam boiler with full line auxilaries, customers can choose as their required, we adopt the imported italy brand burners, such as baltur and Riello, they with stable performance also easy operation.
Justin brown comes from Eculador, he owns one beer factory ,as the production increased, he would like add another 1 ton natural gas steam boiler, after long-term communication, he is very satisified with our boilers, through 15 days production, after sereral days delivery , the boiler had been arrived his factory.
WNS 1 ton natural gas steam boiler pictures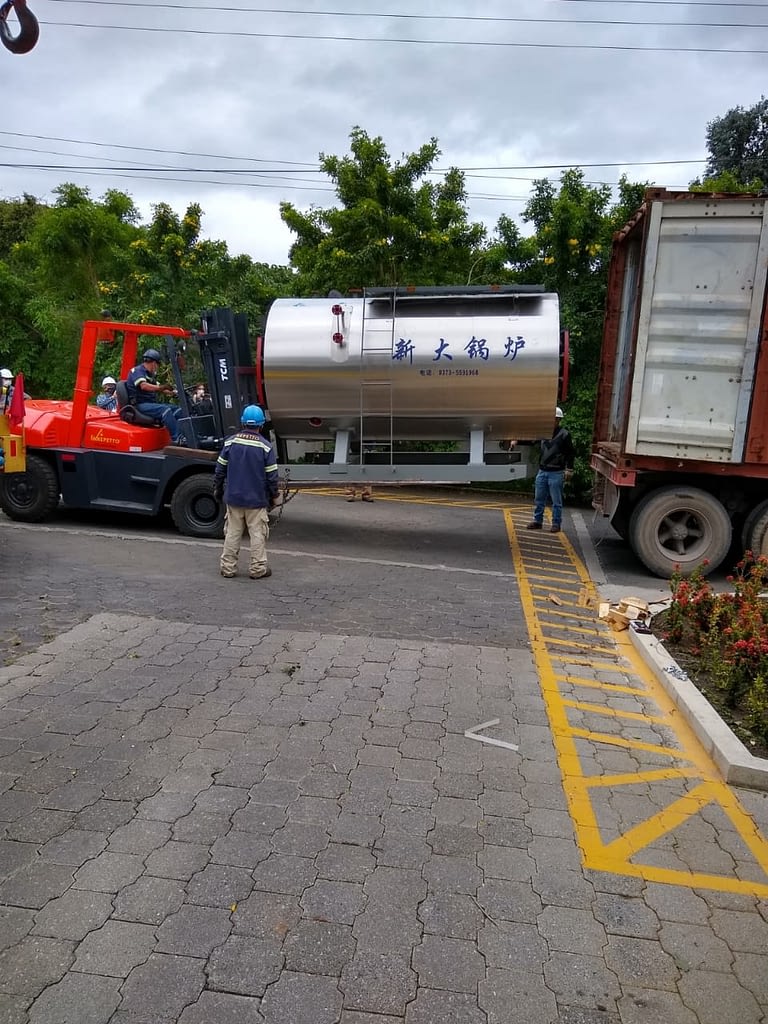 If you want to know more about other boilers, welcome you cotact us feel free.